U-M sustainability experts regularly contribute to The Conversation, a free and independent source of news and views from the academic and research community. This publication has received international praise for promoting content from university scholars and researchers with deep expertise in their subject.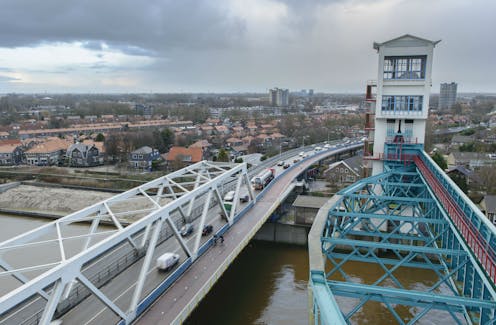 3/30/2021
How to make sure Biden's infrastructure plan can hold up to climate change – and save money
Jeremy Bricker, Associate Professor of Civil and Environmental Engineering, University of Michigan
The Biden administration is proposing a massive infrastructure plan to replace the nation's crumbling bridges, roads and other critical structures. But to make those investments pay off, the U.S. will need designs that can endure the changing climate. Read More.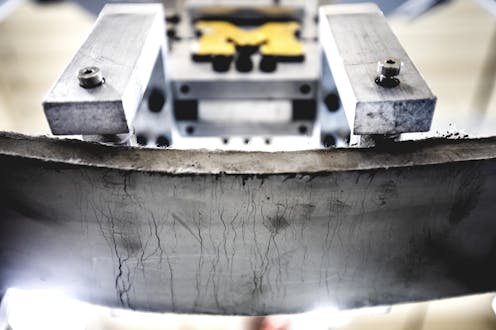 2/14/2021
Bendable concrete and other CO2-infused cement mixes could dramatically cut global emissions
Lucca Henrion, Research Fellow at the Global CO2 Initiative, University of MichiganDuo Zhang, Assistant Research Scientist, University of MichiganVictor C. Li, James R. Rice Distinguished University Professor of Engineering, University of MichiganVolker Sick, Arthur F. Thurnau Professor; DTE Energy Professor of Advanced Energy Research; and Director, Global CO2 Initiative, University of Michigan
One of the big contributors to climate change is right beneath your feet, and transforming it could be a powerful solution for keeping greenhouse gases out of the atmosphere. Read More.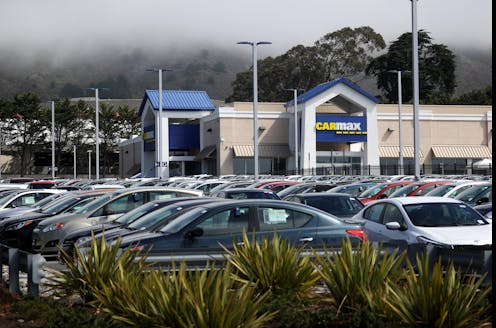 1/28/2021
To make the US auto fleet greener, increasing fuel efficiency matters more than selling electric vehicles
John DeCicco, Research Professor Emeritus, University of Michigan
President Biden has proposed ambitious goals for curbing climate change and investing in a cleaner U.S. economy. One critical sector is transportation, which generates 28% of U.S. greenhouse gas emissions – more than either electric power production or industry. Read More.
The Conversation is committed to knowledge-based journalism, based on facts and evidence. Experts work with journalists at The Conversation to provide evidence-based, ethical and responsible information. If you are interested in becoming an author, complete three short steps.